Welcome to Kelskits Persian Kittens
​
as featured on Animal Planet Too Cute 'Musical Kittens' & BUST magazine.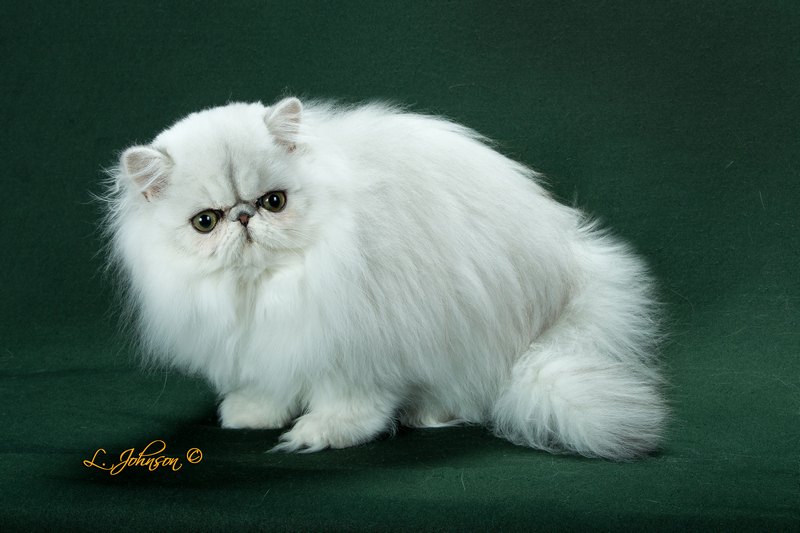 Thanks for visiting our silver persian and golden persian site. We are a small persian cattery focusing on health first, personality second and physical appearance third. It is extremely important to have a healthy well adjusted cat with the beauty persian's are well known for. My adventure into the breeding process has opened a door in which there are many important issues involved. I understand that I have an ethical responsibility to not only provide healthy persian cats but to work on placing them in forever homes and not add to the unwanted high population of pets in shelters and rescues.
We specialize in developing silver shaded persian, chinchilla silver persian, and the golden persian kittens to follow the show standard. We do, however, have doll face Persian kittens from time to time because it seems to be a dominate trait for the silvers. The Fancy Feast cat is a silver but more pet quality and doll faced. We compete against the regular persians which is a challenge because our cats tend to be an average of 4 to 7 pounds and much smaller. Don't be fooled by teacup breeders. If you desire small, get a silver persian without paying outrageous fees or compromising the health.
It is a priority for me to help a prospective pet parent get educated in the care and health issues of a persian cat. All my sires and dams are tested negative for PKD, FeLV, FIV, PCR tested, fecal cultured and I research the previous lines to perform additional testing as needed. During college I was employed in California and Florida as a Vet Technician and have an understanding of several health issues. My relationship with several D.V.M.'s allows me to learn more every day and provide excellent medical care for my furry friends.
I will work on finding the answer to any question you may have, please feel free to contact me email, phone or leave a message.

Kelskits@yahoo.com

760-884-1012
www.kelskits.net
Animal Planet tv show
​Too Cute 'Musical Kittens' Video
Recently, our cattery was filmed by Animal Planet for an episode of "Too Cute". The parents of the three kittens are CH Cherrybirdie Hercules of Kelskits, chinchilla silver persian and CH Kelskits Punki, shaded silver persian. The airing date was April 5, 2014 and titled Musical Kittens. Animal Planet renamed my cats. Hercules AKA King Tut and Punki AKA Mercedes. Two of the silver shaded Persian kittens turned into girls and were named Lily and Rose. Stanley, silver shaded persian kitten, was named Prince.